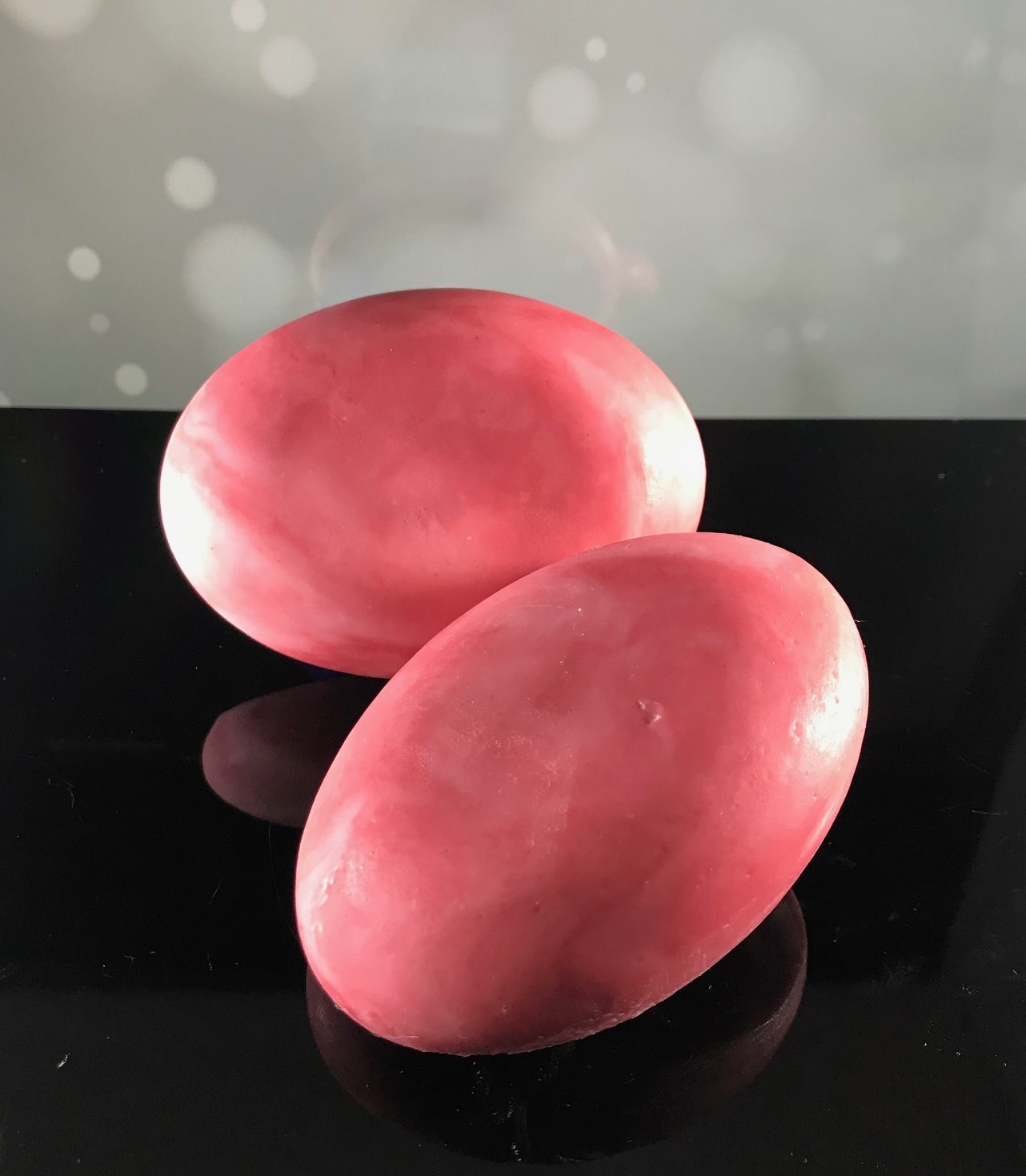 Twisted Peppermint
Scent: Sure to wake you up in the morning! Uplifting, sweet and refreshingly minty.
About: 2.75 oz.
Ingredients: Olive, Coconut, Palm, Rice Bran & Castor Oils, Shea Butter, Water, Sodium Hydroxide, Peppermint Essential Oil, Mica & Titanium Dioxide, Beeswax & Aloe Vera gel.
Please take a few moments to read how you can get the maximum amount of life from your soaps.
All of our soaps are handmade in small batches using only the finest ingredients without any harsh chemicals or preservatives.
When not in use, place soaps on a well drained soap dish making sure it gets plenty of fresh air.

Using a natural wash cloth or loofah will extend its life.

Use your soaps within 12 months of purchase.

Store unused soaps in a cool, dark place like a lingerie drawer.